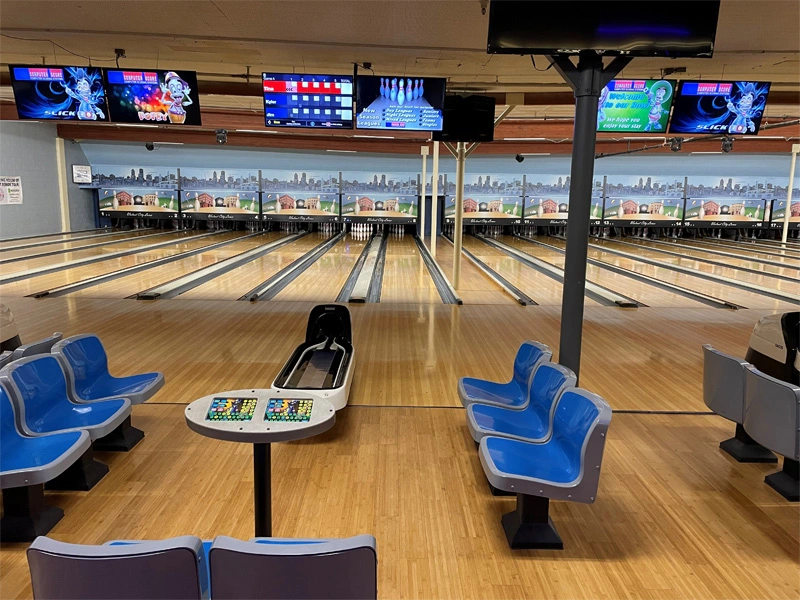 We all remember a birthday party at the bowling center - and we never forget the fun we had. Relive that moment and make new ones with family and friends!
We have bowling for you! from the early afternoon until close, we have lanes set aside to be rented by reservation and (with availability) walk-ins. This impromptu bowling is commonly called 'Open Bowling' or sometimes 'Open Play' - just more names for recreational bowling fun!
Walnut City Lanes offers open bowling nearly every day of the week. Open bowling is on a first-come, first-served basis, and is available Tuesday through Saturday in the summer, or Tuesday through Sunday in the winter, but please call ahead for availability or check our calendar for any events planned for that day.
What is Open Bowling?
Well, generally speaking open bowling is simply bowling without any pre-defined structure. You can bowl at whatever pace you need, and the bowling is perfect for family time, friends time or couples time. Open bowling is perfect for use as practice time, or fun time. It is just you renting time on our lanes to use as you want!
Our bowling center has kid friendly bumpers available on every lane, to make sure your youngsters have a great time. (we recommend them for kids 10 and under). We also have plenty of lightweight bowling balls and small shoes for kids.
Whether you're looking just to bowl a couple games by yourself, an outing with friends and family or get some practice time in to improve your league play, Walnut City Lanes has lanes for you!
See the Open Bowling pricing tables below
* Reservations are strongly encouraged and can be made by calling (503) 472-4141
* Reservations start promptly at your reserved time.
* Reserved groups are responsible for all lanes reserved unless house can resell them.
Open Play Rates (Per Game)
Tuesday - Friday 
Before 5:00 PM
Open Play

$3.75 Per Game/Per Person

Shoe Rental $3.50 Per Pair
After 5:00 PM
Open Play

$4.75 Per Game/Per Person

Shoe Rental $3.50 Per Pair
Weekends/Holidays 
All Day
Open Play

$5.00 Per Game/Per Person

Shoe Rental $3.50 Per Pair
Open Play Rates (Per Hour)
Tuesday - Friday 
Before 5:00 PM
One (1) Hour (1hr min.)

$31.95 / Per Hour

Includes 4 Shoe Rentals (a $14 value!)
After 5:00 PM
One (1) Hour (1hr min.)

$36.95 / Per Hour

Includes 4 Shoe Rentals (a $14 value!)
Weekends/Holidays 
All Day
One (1) Hour (1hr min.)

$38.95 / Per Hour

Includes 4 Shoe Rentals (a $14 value!)