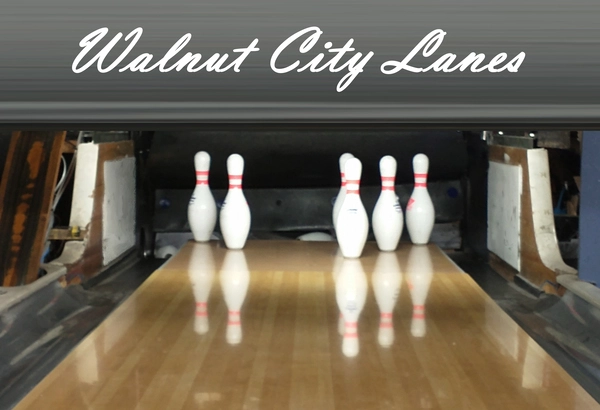 The Rettke Special
Jerry Rettke, the owner of Walnut City Lanes, is a darn good bowler.  But for no apparent reason, when he makes a mistake, he leaves the pins as you can see in the picture.   It's a 3-4-6-7-9-10.  It has happened so often to him that others began to poke fun at him, and he pokes fun at himself!
Now, at Walnut City Lanes (and a few other bowling alleys acknowledge it too) whenever someone's first shot leaves the pins like you see in the picture above, everyone around will point and laugh and say 'The Rettke Special!'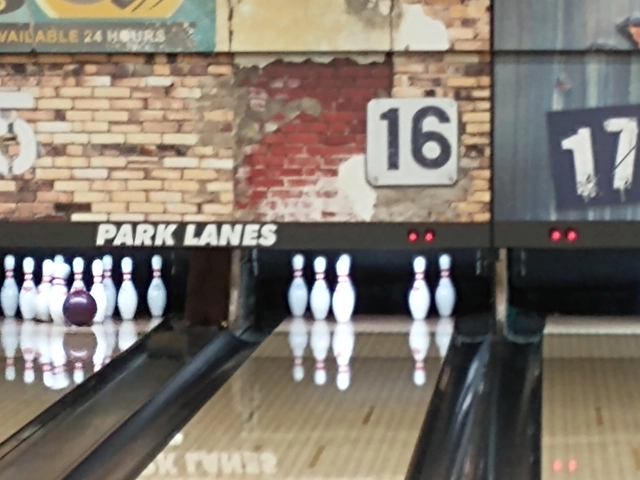 Lefty's do it too!
Oh boy - here's a snap of a recently left Rettke Special at Park Lanes - this one thrown by a lefty!
Another Rettke Special!...
Just this week we saw it again.  Yep. There it is, the Rettke Special... now if we can just get Jerry to pick it up!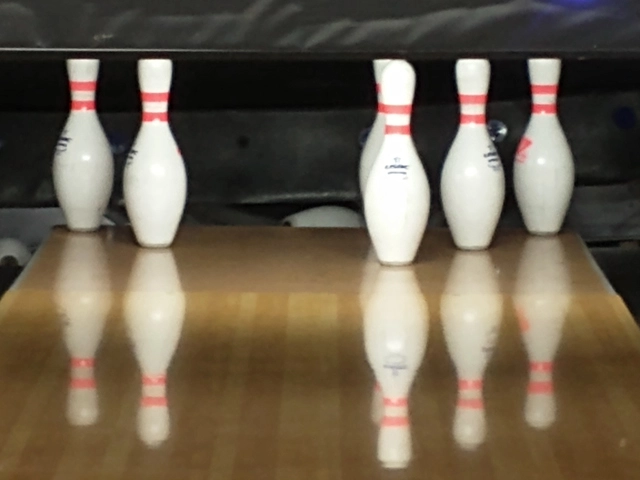 Can it be picked up?
LOL. Not easily as Shane will tell you! A good kick of the 3 pin across can take out the 6-7 but it just LOOKS easy!
Wall Embossed Art of the Rettke Special
On one wall of the bowling center, near the restaurant, you'll find the outline of this pin-leave embossed as a reminder of it!